AMD Ryzen 7 5700X 8-Core/16-Thread 7nm ZEN 3 Processor - Socket AM4 4.6GHz boost, 36MB Cache, 65W 100-100000926WOF
ABOUT THIS ITEM
Experience pro-level gaming performance with the AMD Ryzen 7 5700X Desktop Processor. Featuring eight cores, 16 threads, boost clocks of up to 4.6GHz and 36MB of total cache, it gives you the competitive edge to slay enemies in sight. Designed for socket AM4 motherboards using the powerful Zen 3 architecture, this 7nm 5th gen Ryzen processor has included support for PCIe 4.0 and DDR4 RAM, plus various technologies for all serious gamers out there.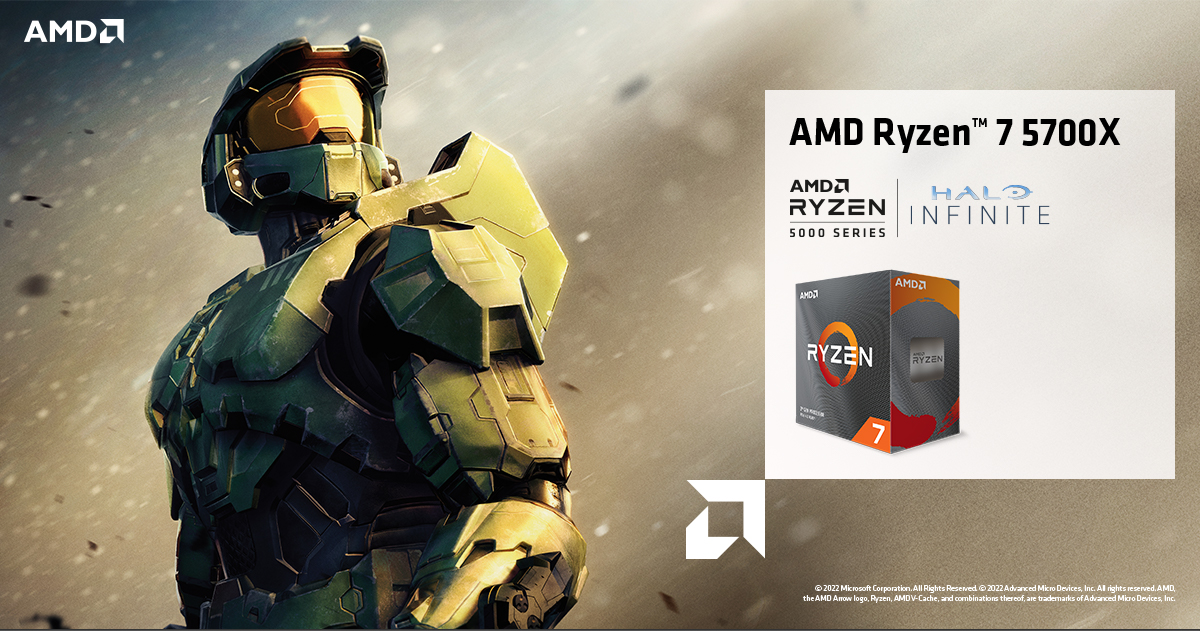 The cool and powerful gaming and streaming processor
Get the processor that is beautifully balanced for serious PC enthusiasts with "Zen 3" architecture1. With 8 cores, 16 threads, boost clocks of up to 4.6GHz2 and 36MB of total cache, the AMD Ryzen™ 7 5700X gives you the competitive edge.

The newest technologies from AMD
All AMD Ryzen™ 5000 Series processors come with the full suite of AMD Ryzen™ technologies designed to elevate your PC's processing power including Precision Boost 2 and Precision Boost Overdrive3.

Build with confidence
Not only are these processors drop-in ready on AMD 500, 400 and select 300* series motherboards with a simple BIOS update, you can easily tweak and tune your processor with AMD Ryzen™ Master and AMD StoreMI.
*Select motherboards may require BIOS update based on date of manufacture or purchase.
Technical Specifications - AMD Ryzen™ 5 5700X Desktop Processor
Cores/Threads
Max Boost2
Total Cache
Architecture
TDP
PCIe® Version
Unlocked for Overclocking
8/16
Up to 4.6GHz
36MB
"Zen 3"1
65W
4.0
Precision Boost Overdrive3
-AC