Features
✅ Stunning Visuals
Enhanced levels of fidelity and performance with new graphics modes featuring up to 4K resolution, up to 60 frames per second, HDR options, ray tracing, improved texture quality, and more
✅ FASTER LOADING
Quicker access to the action as the world of Los Santos and Blaine County load in faster than ever before
✅ Adaptive Triggers And Haptic Feedback
Feel every moment through the DualSense controller, from directional damage to weather effects, rough road surfaces to explosions, and more
✅ Tempest 3D Audio
Hear the sounds of the world with pinpoint precision: the throttle of a stolen supercar, the rattle of neighboring gunfire, the roar of a helicopter overhead, and more
✅ Exclusive New Content
Step into Hao's Special Works at the Los Santos Car Meet, featuring elite new vehicle upgrades and exclusive modifications. Then take these high-performance vehicles into HSW races, new time trials, and more.
✅ The Career Builder
Get started in GTA Online with the tools of the trade. Quickly choose from one of four illicit businesses and select from properties, powerhouse vehicles, and weaponry to kick-start your enterprise.
✅ New Menu Design
Immediately access everything GTA Online has to offer right from the Main Menu, including the latest and most popular updates
✅ Access To All Current And Previous Updates
Dive into more than 40 massive updates with more to come. All available alongside a wide range of races, modes, activities, and social spaces to enjoy solo or with friends.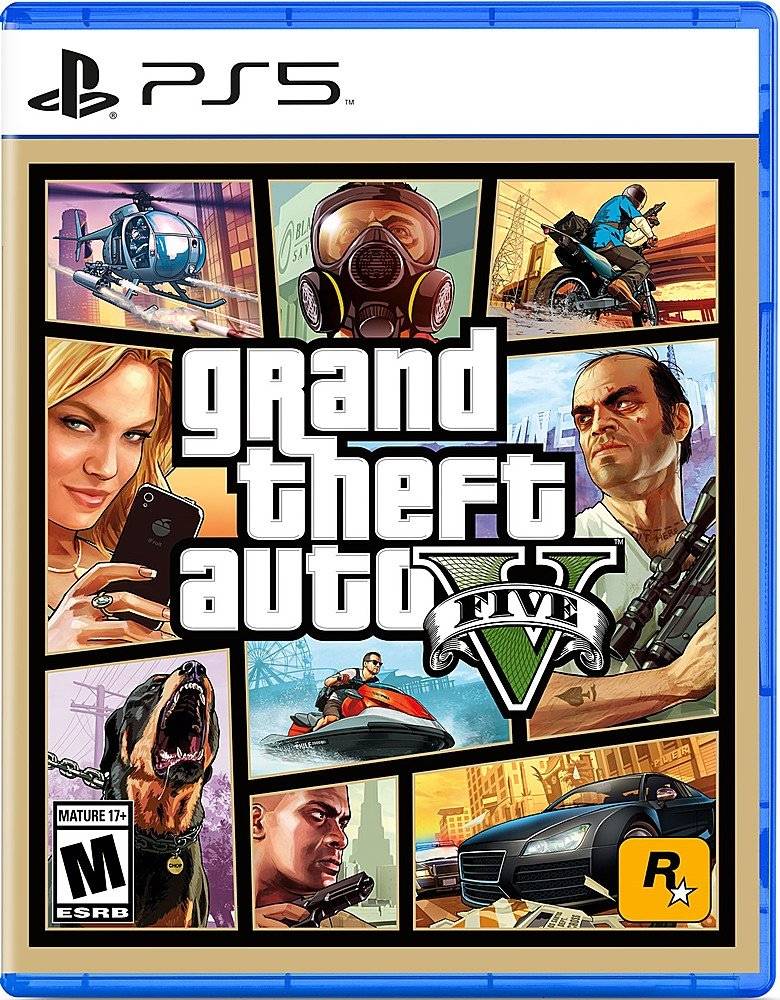 Grand Theft Auto V Standard Edition - PlayStation 5


R.C