Wyze Band Fitness Tracker w/ Alexa Built-in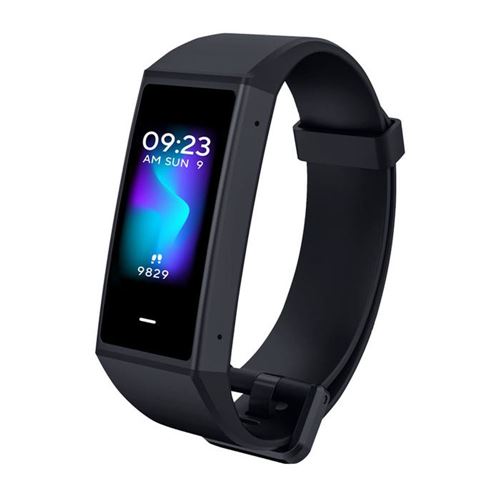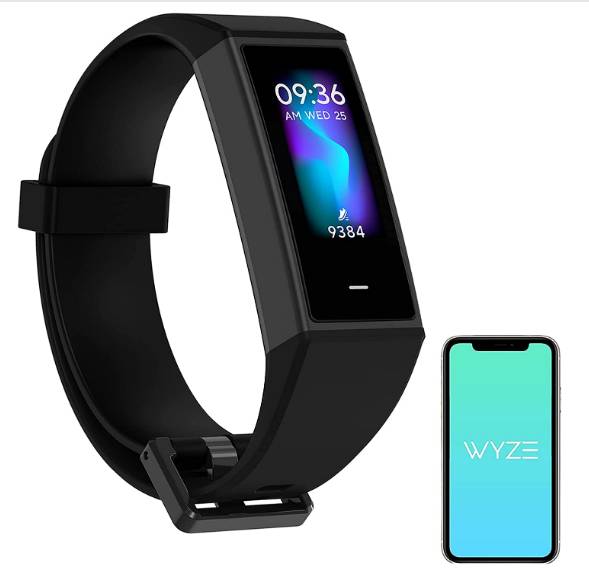 Band Fitness Tracker w/ Alexa Built-in
Wyze Band is so much more than your typical activity tracker. Wyze Band lets you control your smart home from your wrist. Dont get us wrong! This bad boy is still every bit the activity and sleep tracker that you expect from a device sitting on your wrist. It can even track your heart rate. Take that and add to it the ability to control your smart home Now thats what we call a smart band.
Free Training Activity Tracker & Run Mode
Go get your 10,000 steps. Wyze Band will send you a reminder when you've been sitting for too long, and track the progress towards your exercise goals. Turn on Run mode to see your distance, pace, and total run time.
All Your Notifications in One Place
Wyze Band gives you all your notifications right on your wrist. Stay on top of your latest messages, see who is calling, and more. Choose which apps you want notification from and block the rest.
(*Note: Can't answer calls or reply to texts with it.)
Set an Alarm or Timer
Set silent alarms on the tracker to wake you up and not disturb others, or to notify you to do something.
Amazon Alexa Built-in
Get all the benefits of Amazon Alexa right on your wrist. Control your smart devices, set alarms, check the weather, and more.
Personalize Your Watch Face
Make Wyze Band's high-definition, full-color 0.95'' screen your own. Choose your background, change the layout, pick your color. You can even upload your own photo. The brightness level can be adjusted.
Heart Rate and Sleep Tracking
Wyze Band gives your 24/7 tracking for up to 10 days, on a single charge. Track your heart rate, sleep duration, and sleep quality all in the Wyze app. It can be your first step to a healthy lifestyle.
5ATM Water-resistant
Wyze Band has been tested to be water-resistant up to 164ft (50m) underwater for 10 minutes, great for traveling, and swimming, but not recommended for diving or intensive water sports.
Control Your Smart Home
Shortcuts allow you to perform multiple actions with your Wyze devices at once.
Leaving the house? You can create a shortcut to turn off the lights, plugs, and lock your Wyze Lock from a tap in the Wyze app.
Note: The Wyze app is compatible with Android (7.0+) and iOS (12.0+) devices, 2.4GHz WiFi network only.
Find Your Phone/Find Band
Misplaced your mobile device? As long as Bluetooth is still connected, you can use the Find My Phone feature on the Wyze Band to trigger an alarm on your device.
Misplaced your Wyze Band? You can use the Wyze app to trigger it to vibrate for 6 seconds.
About this item
[Activity Watch Built in Alexa]: WYZE Band is the first band in its class that has Amazon Alexa built-in. It has a dual-microphone array that helps Alexa hear you better. Control your smart devices, set alarms, or do just about anything else you do every day with Alexa. It only listens when you long-press the home button for enhanced privacy.
[Fitness Tracker Watch]: WYZE Band has many practical tools like Weather display, Alarm, Stopwatch, Sedentary Reminder, Find My Phone, Find Band, etc. Lightweight and comfortable. Customization watch face. A very good gift for your friends and family members to keep health.
[Heart Rate & Sleep Monitoring]: WYZE Band goes beyond your daily step counter. It gives you 24/7 heart rate tracking for up to 10 days, on a single charge. It monitors your sleep patterns and sleep quality. It has a run mode that lets you see your distance, pace, and total run time. Go get your 10,000 steps.
[Control Your Smart Home]: A shortcut to control your Wyze ecosystem. Wyze Band can control many non-Wyze smart home products. Configure rules in the Alexa app and you can have Wyze Band controlling your smart TV, running your nighttime routine, and even fetching your favorite playlist.
[Smart Notifications & 5ATM Water-resistant]: Get all your notifications right on your wrist. Stay on top of your latest texts, phone calls, SNS SMS and more (including Facebook, WhatsApp, LinkedIn, Instagram, and Twitter). Never miss important messages when swimming or showering.
Remove your WYZE Band before entering the sauna or steam room, before scuba diving or water skiing, and doing any other activity involving high velocity water or deep submersion.
WYZE Band lasts 10-14 days on a single charge with normal use.
Brand WYZE
Model Name WWAB1
Screen Size 0.95 Inches
Special Feature Alexa Built-in
Age Range (Description) Adult
Compatible Devices Smartphone
Band Material Type Silicone
Band Color Black
Battery Life 10 days