Segway Ninebot Electric Kickscooter Max G30LP 
Upgraded Functions and Range.


Apart from the outstanding design, the new Segway Ninebot Max G30LP is designed to be sturdier, and even more powerful.
20% Hill Grade
IPX5 Water-Resistant
Tubeless Self-Sealing Tires
Built-In Front LED Lights
Segway Ninebot KickScooter MAX G30LP
Adventures are only one kick away
LED Digital Dashboard
The LED digital dashboard can show you the battery and speed information at a glance.
Three Riding Modes to Meet Your Riding Styles
Eco, Standard, and Sports modes can be directly accessed by the intuitive LED dashboard and can be switched by two clicks, easily controlled under different riding modes.
Typical range: 25 miles
Max speed: 18.6 mph *Top speed may be impacted by battery level, environmental temperature and available traction.
367 Wh Battery
Approx. 6.5H Fast Charging
220Lbs Weight Load
Highly Elevated Riding Experience
The Ninebot MAX G30LP is equipped with the newly upgraded Pneumatic tires, which provides an elevated driving experience with the combination of comfort and shock absorption features, designed to increase riding safety.
Regenerative Braking System
G30LP features a regenerative braking system that turns the scooter into an electric vehicle powered by electricity and recycled energy from riding. Energy will be collected from regenerative braking and distributed when you need a boost, which enhances the user.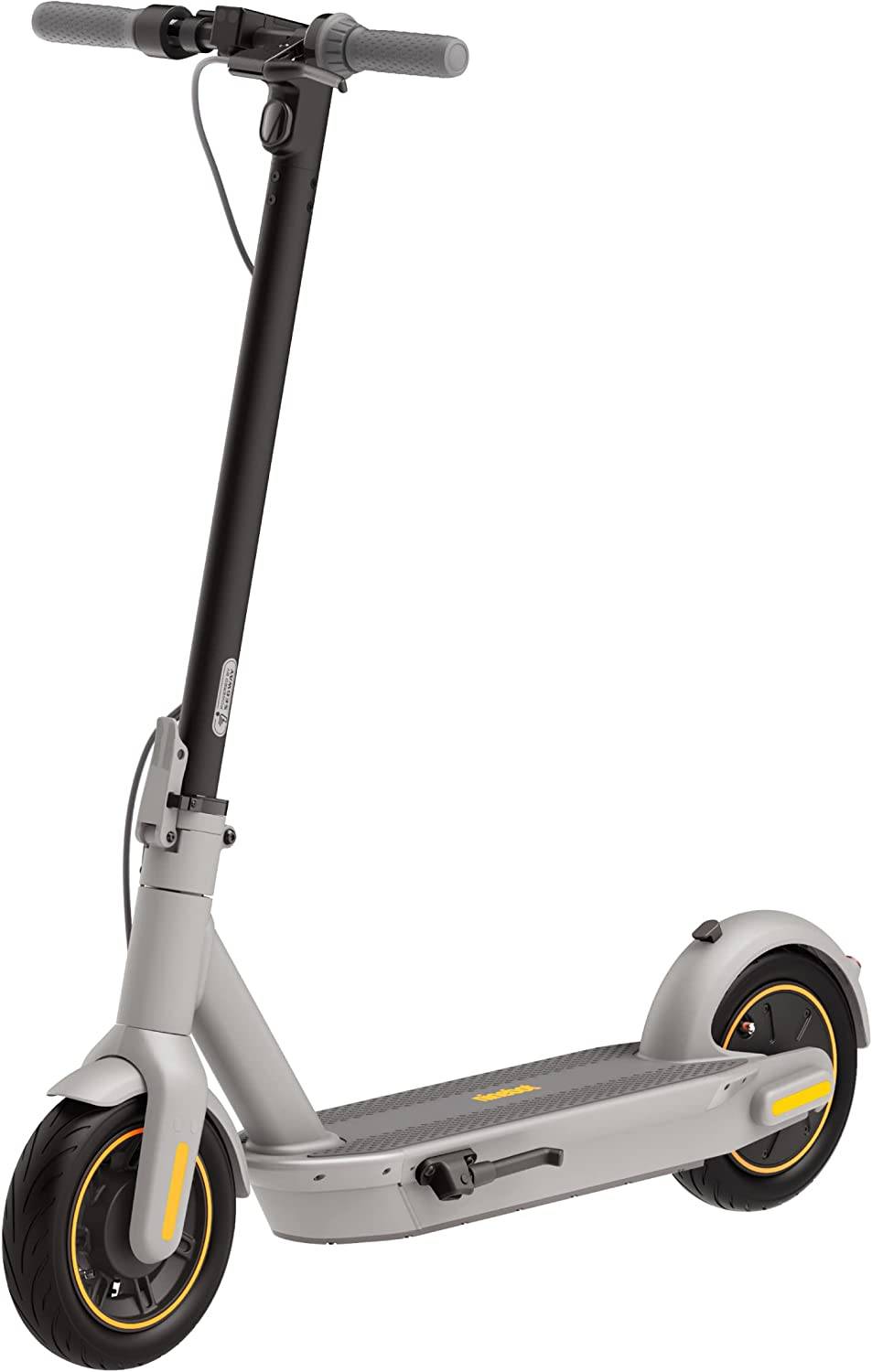 Segway-Ninebot App Connectivity
Connect the Ninebot Max G30LP with Segway-Ninebot app through Bluetooth to check your riding speed and remaining battery. You can also upgrade the scooter firmware over-the-air and monitor riding data, which enhances your overall riding experience.
Extraordinary Functionality to Upgrade your Riding Experience
Ninebot KickScooter Max G30LP strives to reach new heights of performance. When you ride on the road, the stronger brushless direct current motor delivers a fast and sturdy riding experience.
Headlights
Upgraded 2.5w high-brightness LED light is designed to illuminate the path ahead of you and increase your visibility to others around you without dazzling them.
EB