Orgain Protein & Superfoods Cafe Latte, 2.7 lbs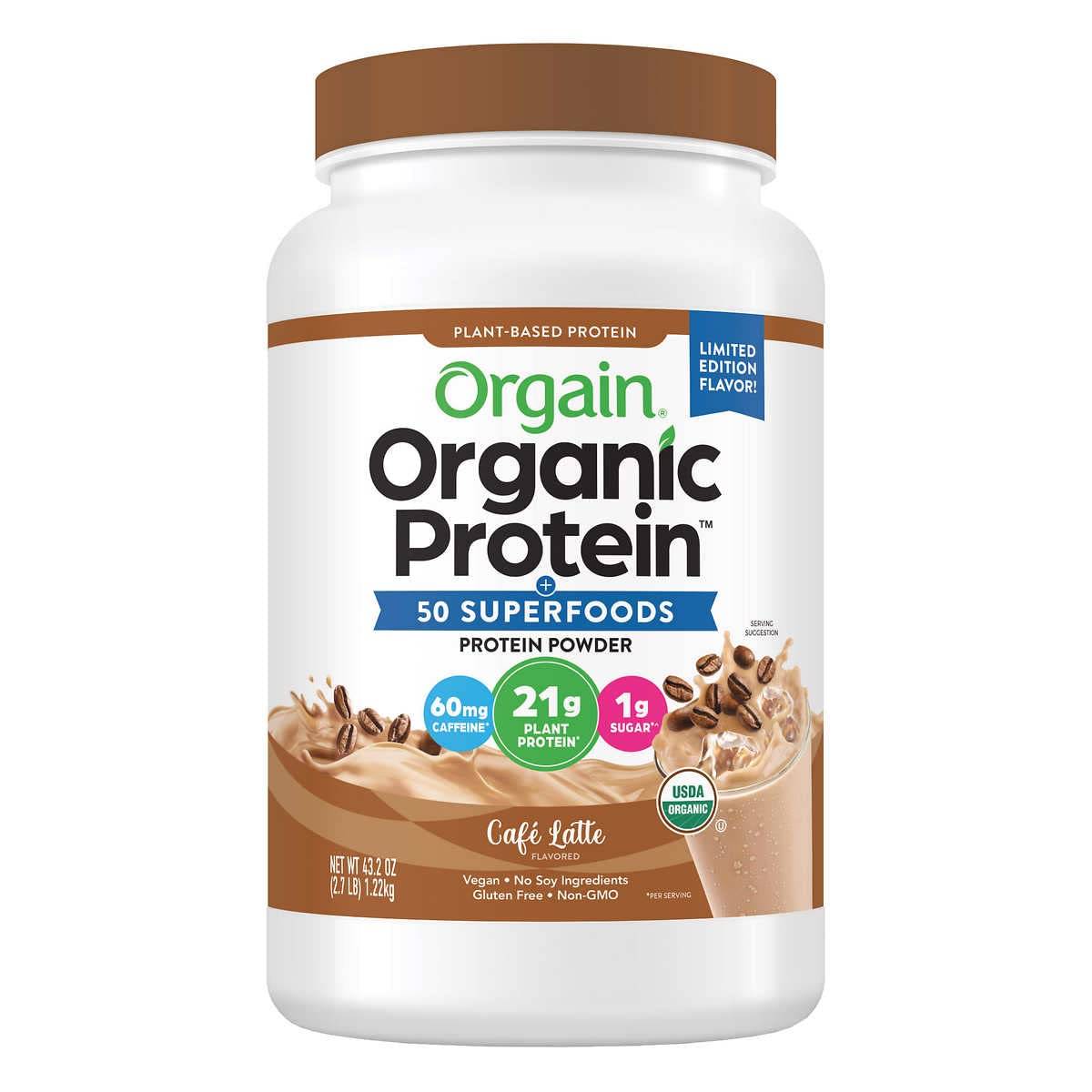 But first, COFFEE! We brewed up a brand new flavor for our best-selling powder —Iced Coffee. Made with hand-picked ingredients for maximum nutrition, each serving delivers 21g of vegan protein, a complete amino acid profile, and does it all with no added sugar. So pick up Iced Coffee Plant-Based Protein Powder because it's ALWAYS iced coffee weather as far as we're concerned.
Features:
Limited Edition Flavor
21g of Organic Plant Based Protein
50 Organic Superfoods per Serving
60mg Caffeine per Serving
USDA Certified Organic
Product Details
The Power of Clean
We thought it was about time protein cleaned up its act. Every gram here comes from hand-selected ingredients for maximum nutrition. It's all a part of our master plan to give you good, clean fuel in every sip.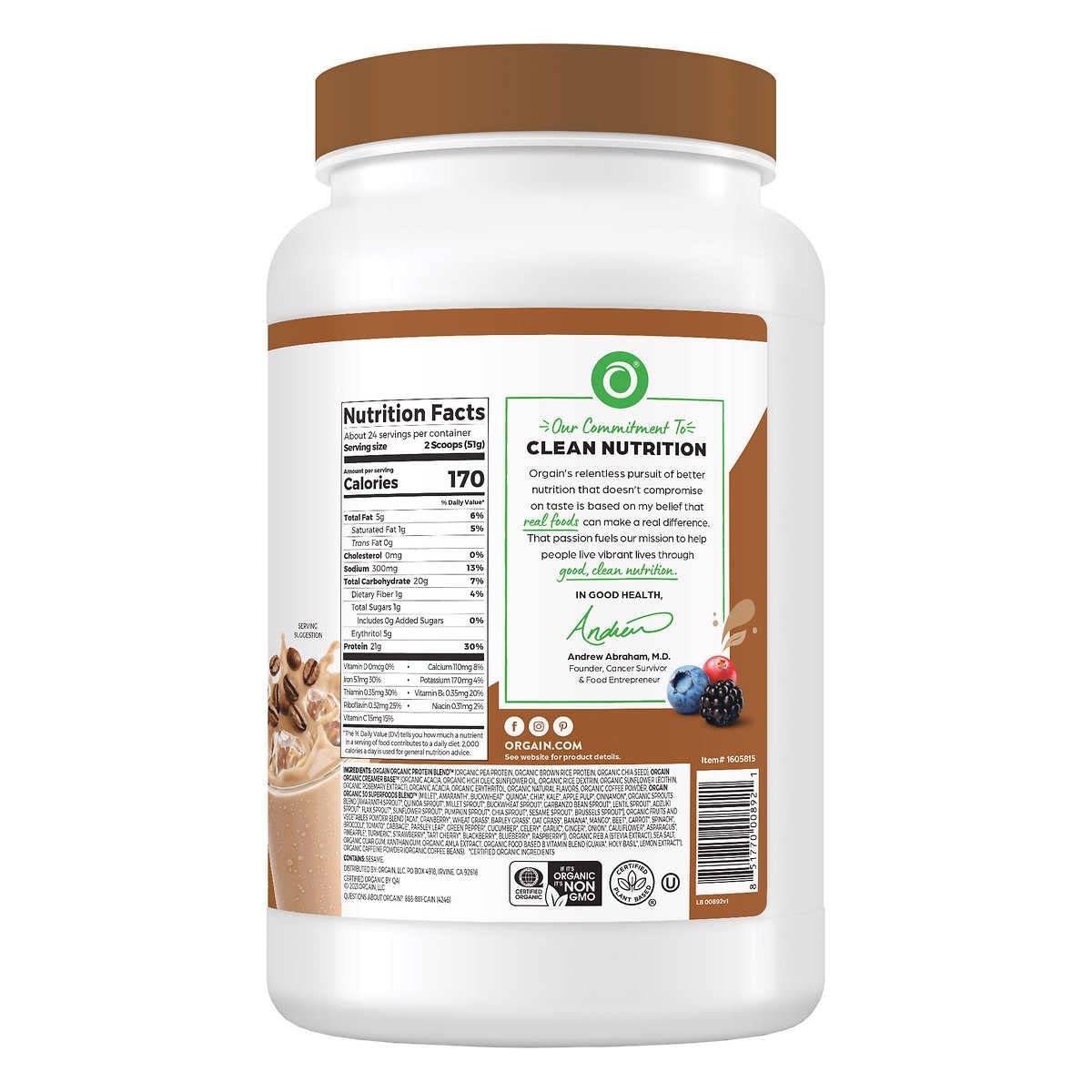 Quality Ingredients, Higher Standards
Packed with 50 superfoods like organic kale, flax, chia, quinoa, beet, and turmeric, this plant-based protein is also an excellent source of iron and Vitamin B1, B2, B5, and B6. It's a clean, lean, organic machine that gives you a ton of nutrition and then some.
Specifications
Brand             Orgain
Container Size       43.2 oz.
Flavor              Cafe Latte
Form               Powder
EB